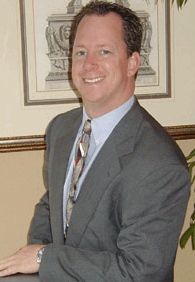 Kevin C. Ford
Download VCard
Phone: (404) 869-6969
Toll Free: (855) 529-3673

2894 Piedmont Rd NE
Atlanta, Georgia 30305
Attorney Kevin Chandler Ford founded The Law Offices of Kevin C. Ford in 1999. Prior to, Mr. Ford initially earned his litigation experience in medical malpractice and insurance defense in the early nineties. In 1995, he began focusing his work on plaintiffs' cases for personal injury. He has a keen expertise in helping plaintiffs navigate the complex legal scenarios associated with auto collision cases. He also routinely helps clients with cases in the following areas: truck accidents, workers' compensation, medical malpractice, social security disability, nursing home negligence, premises liability and dog bites, among others.
In 1990, Mr. Ford won the American Jurisprudence Award for legal research, writing and appellate advocacy and in 1992 won the American Jurisprudence Award for Sports Law. In addition, Mr. Ford has been certified as a member of the Million Dollar Advocates Forum—an exclusive forum that extends membership only to trial lawyers who have demonstrated exceptional skill, experience and excellence in advocacy by achieving a trial verdict award or settlement in the amount of $1 million or more. Moreover, in 1999, Mr. Ford was recognized as a diplomat of the American Trial Lawyers Association.
In 2000, Mr. Ford became the first attorney in the state of Georgia to win punitive damages for a client who was involved in an auto collision case where the defendant was distracted by a cellular phone while driving. The Atlanta Journal-Constitution interviewed Mr. Ford in March of 2007 for a front page article regarding the then new county law in DeKalb County, Georgia regarding improper use of a mobile telephone and auto collisions. Mr. Ford provided his insight on how to structure traffic citations under this law involving cellular phone usage. Since this time, Georgia has adopted legislation targeting drivers who get distracted when using their cellular phones while behind the wheel.
In 2001, Mr. Ford secured another client victory milestone where he helped overturn a 30-year-old ordinance in the City of Marietta that prevented mobile ice cream vendors from selling products to businesses and residents living within the city limits. The case garnered local media attention from the Marietta Daily Journal; the newspaper quoted Mr. Ford during the City Council proceedings regarding the ordinance and the paper also profiled him after the landmark win.
Mr. Ford has earned the prestigious "Super Lawyers" honor, which is a peer-driven award that selects the top attorneys in Georgia. Administered by industry publication Law & Politics, only the top 5 percent of attorneys in Georgia are named "Super Lawyers." Atlanta Magazine included Mr. Ford in a feature on the state's "Super Lawyers" that same year. Super Lawyers is a rating service involving outstanding lawyers who have attained a high degree of peer recognition and professional achievement.
Attorney Ford is admitted before the Supreme Court of Georgia, Appeals Court of Georgia, all State and Superior Courts in Georgia, the U.S. District Court for the Northern District of Georgia, the United States District Court Southern District of Georgia, the U.S. District Court for the Middle District of Georgia and the State of Wisconsin. He frequently works in the city of Atlanta, as well as Clayton, Cobb, DeKalb, Douglas, Henry, Gwinnett and Paulding counties. However, Mr. Ford has handled cases throughout the State of Georgia, including Savannah. To date, Mr. Ford has been published numerous times in the Georgia Trial Reporter regarding settlements and jury verdicts. He has also appeared as an invited speaker at several legal seminars in Georgia.
Mr. Ford received a bachelor's degree in political science and a minor in business administration from Marquette University in 1989 and earned his juris doctorate in his hometown at the University of Toledo Law School in 1992 where he was awarded both the Student Bar Association and Alumni scholarships. Mr. Ford is a member of the Georgia Trial Lawyers Association.
The sole member of The Law Offices of Kevin C. Ford, Mr. Ford gives each client personal attention and he handles every aspect of their cases. His deep expertise in personal injury cases, paired with his individual focus on every client, distinguishes Mr. Ford from other attorneys in his field.
Kevin, his wife, and two boys live in Atlanta. In his spare time, Kevin enjoys coaching baseball, basketball and football. Mr. Ford also supports and donates to Project Pinball Charity, a charity that places pinball machines to introduce therapeutic benefits to children. Mr. Ford has placed several new pinball machines at local Ronald McDonald houses.
Jurisdictions Admitted to Practice U.S. District Court for the Middle District of Georgia
U.S. District Court Northern District of Georgia
U.S. District Court Southern District of Georgia
Court of Appeals of Georgia
Superior and State Courts in Georgia