Testimonials
Read What Our Clients Say in Reviews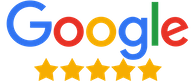 Kevin Ford is a great attorney. He helped me after I was hit from behind on the highway. He explained the process and made me feel really comfortable the entire time. I would highly recommend him!
- P.H.
---
"Mr. Ford was very professional. He was very informative, he kept me up to date on all things concerning the case. He walked me through the procedure when the case came around and everything went smooth. Over all, I'm satisfied with his performance."
- R.H., Norcross, GA
---
"When I was searching and investigating several attorneys, I found Kevin Ford. I called him, and within hours he had information which was crucial to my case. Kevin was so helpful, informative, and most of all available to return my calls promptly. Try to get an attorney on the phone on a weekend or late evening, NO WAY, but Kevin was available and responsive.
Kevin truly proved to be an aggressive, knowledgeable, compassionate attorney and concluded my case on a very positive note.
Look no longer and hire Kevin Ford."
- C.R. Lawrenceville, GA.
---
"Mr. Ford has handled cases for me both in Atlanta and in Savannah and after my first experience with him in Atlanta, I was inclined to contact him again respective of my issue in Savannah. Thankfully I've not had to go to court much in my life, but when one does, one can feel like a fish out of water. Especially when in a bigger city where you're a stranger and also when you're dealing with an injury case, you feel pretty vulnerable all around. Mr Ford's demeanor on the phone put me at ease and found him very genuine and felt I wasn't just getting the schmooze or felt someone was trying to hook me for a case for the sake of the case. He was as nice in person too and during my case(s), he really kept me in the vein of information, explaining my options very well, and not once did I feel like he was only working an angle for himself. He was very frank, objective and didn't slack or slag with the momentum of our pursuits. This really meant the world to me. I'd worked with other attorneys who left you wondering by the phone or email a bit too much of the time. In the end, we won our cases, I got what was due to myself and my family, and we've been able to move on with our lives in a healthy, happy and productive way. Such a relief! Finding a lawyer can often feel like Russian Roulette! But if you're looking for honor, decency, integrity and a work ethic that your case deserves, I wouldn't hesitate to recommend Mr. Ford for his services. This is a person who cares! "
- S.S., Savannah, GA
---
"Although it has been a few years since my case, Kevin has maintained contact with me and has also assisted me with other legal issues. I have referred him to several friends who were equally as pleased with his work. He is a very good communicator and won't leave you hanging like a lot of attorney's often do. You WILL BE ABLE TO REACH HIM if you need him! He is an absolutely fantastic attorney and reasonable too. I'd recommend him to anyone. Most people want to know whether an attorney can get the job done...He gets it done. I wish he practiced every type of law because I often call him up and ask him for help in other areas of law(other than personal injury that is) and even if he can't help he always points me in the right direction. I would use him again if i were involved in another accident. He got me more than what I expected in terms of a settlement...that is. I was very pleased."
- T.W., Decatur, GA
---
"Kevin Ford is very proficient and dedicated to his client. I found him to be a man of hard work, and integrity. Most importantly, Mr. Ford has a caring heart."
- T.J., Stone Mountain, GA.
---
"I truly appreciate the job that Mr. Ford did on my case, he was professional and complete. I would recommend him to anyone, as a good attorney."
- E.C., Atlanta, GA
---
"Mr. Ford represented me on my complex workers' compensation claim. In a short period of time, Mr. Ford successfully got me weekly work comp checks and converted my claim to catastrophic status so that I would receive weekly checks for life. And, he helped settle my claim for top dollar. I would recommend him to any person seeking work comp benefits."
- S.F., Rome, GA.